Valve releases official Steam app
5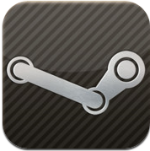 Today is a somewhat big day for those of you out there who are fans of Valve and its Steam service, because today is the day where you finally get an official app for both iOS and Android to access a number of Steam features. Of course, there is a big caveat with this release.
So, if you really want in, you can grab the Steam app for free in either the
Android Market
or
iTunes App Store
, but there's no guarantee you'll actually be able to use the app.