Valentine's Day sale has the Razer Phone 2 available for $150 off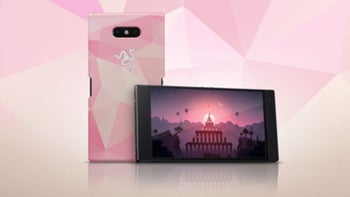 Razer, just like many other smartphone companies, is running a Valentine's Day sale until next week, which includes major discounts on its latest gaming phone and some of the accessories that go with it.
Even though it's advertised as a gaming phone, the
Razer Phone 2
is a top-tier handset, hence the high price. The device was priced to sell for no less than $800 at launch, but there are other flagships that cost nearly $1,000, so this isn't really unusual.
For a limited time, Razer allows those interested to
get its gaming smartphone for $150 off
. Basically, instead of paying $800 for the Razer Phone 2, you'll be able to get on for just $650.
On top of that, those who purchase it will also receive the Quartz Case at checkout. And since you're spending more than $79 on Razer's website, you'll also get free shipping with your Razer Phone 2 purchase. The deal is likely to end on February 14, so you'd better hurry if you want to get Razer's gaming phone for a tad cheaper.