VR headsets now offered in the Google Store; models include Cardboard and the Mattel View-Master VR
3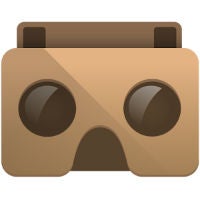 You can now buy a Google Cardboard VR headset directly from Google. Previously, Cardboard had to be procured from a third party. Now, you can purchase it from the new VR section of the online Google Store for $15 each. A 2-pack is on sale for $25, a $5 savings. Cardboard will support Android or iOS models with screen sizes ranging from 4-inches to 6-inches. The Cardboard app helps you set up your handset for VR viewing.
Also available from Google is the Mattel View-Master VR. The headset also works on 4-inch to 6-inch Android and iOS handsets. A special adapter is required for the
Apple iPhone 5
,
Apple iPhone 5s
and
Apple iPhone 5c
. The price of the View-Master VR starter kit is $29.95.
A third option is the Goggle Tech C1-Glass VR Viewer. This VR viewer has a unique design. The device clips on to your smartphone to provide you with a VR experience. Like the two viewers previously mentioned, the Goggle Tech C1-Glass VR Viewer is compatible with Android and iOS handsets with screen sizes 4-inches to 6-inches in size. The viewer can be yours for $14.99.
If you're interested in visiting the Google Store's new VR section, click on the sourcelink.
source:
GoogleStore
via
Wareable
,
Gizmodo