Update to the Adobe Flash Player for Android packs bug fixes and enhancements
3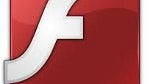 If you've been seeing some wacky and out of place things happening with the
Adobe Flash Player
for your Android powered smartphone, then you might be glad to know that a recent
update
has been made available for it.
Jumping up to
version 10.3.186.3
, it's mentioned to fix a host of
security issues
found with it, and at the same time, it brings forth quite a few different
enhancements
for specific website and phones. For the most part though, Android users will hopefully experience less issues in regards to Flash content. Here is the list of some items included with the release:
Enabled NEON optimizations for OMAP4 (Cortex A-9) based devices.
Corrected an issue on the Samsung Galaxy S where H.264 video at resolutions of 720p and below was not displayed.
Fixed an issue where app packaging would fail for Android Apps using Flash Player in WebView that set android:hardwareAcceleration to True in their AndroidManifest.xml.
Fixed a crash on the HTC EVO that some users encountered with specific video.
Fixed an issue that caused video frames to stop rendering on long streaming videos on some Motorola devices.
Fixed an issue where touch events were getting delayed with Kongregate.com games.
Fixed an issue where games on Kongregate.com freeze when users exit from Full-Screen mode.
Of course, it would be an ideal thing to grab that download if you haven't been notified already by your handset.
source:
Android Market
via
IntoMobile