US smartphone users have 41 apps in 2012, up from 32 last year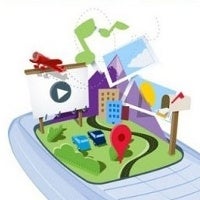 US smartphone users are installing more applications on average on their smartphone, as the popularity of smart handsets itself is growing in 2012. This year, the average smartphone user in the States had 41 apps on his device, up from 32 last year, according to a study by Nielsen.
At the same time, smartphone owners comprised 38% of the mobile users stateside last year, while now the number has surged to 50%. Not surprisingly, the overwhelming majority, 88% to be exact, of users downloading an app in the past 30 days did so on Android or the iPhone.
Also, the apps are not just sittting idle - this year they are occupying 10% more of the attention of users, so if you have the impression that people are just glued to their phones, now you have one more piece of evidence to back you up. Check the neat infographic summarizing the rise of the apps, and let us know -
how many apps do you have on your device?
Is it Android, the iPhone or something else?