U.S. Cellular will pay you $300 to switch carriers
2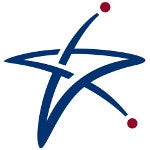 quick $300
? All you need to do is bring two lines over from your current carrier to U.S. Cellular and activate a smartphone. That's all there is to it. And U.S. Cellular has also discounted some of its phones with the
Samsung Galaxy S III
price chopped to $149.99 with a signed two year pact. The
Huawei Ascend Y
is just 1 cent with a two-year contract.
U.S.Cellular is also offering unlimited data plans for new and existing customers in its LTE coverage area for just $40 a month. Right now, 58% of the operator's customers are blanketed with its 4G LTE signal, a number that U.S. Cellular says will
rise to 90%
by the end of this year.
If all of this appeals to you, if you do bring over two lines and activate a smartphone, the carrier will send you a prepaid MasterCard debit card charged up to $300. It's a nice piece of change for doing something that you might have been planning to do anyway.
source:
U.SCellular
via
AndroidCentral