U.S. Cellular updates Samsung Galaxy Tab to Android 2.3.5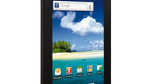 Back in May, the Samsung Galaxy Tab
was updated to Gingerbread over in Italy
. In the States, regional carrier U.S. Cellular is now updating the Samsung Galaxy Tab to Android 2.3.5. The 7 inch tablet launched with Froyo so users of the Galaxy Tab on the U.S. Cellular pipeline are going to feel as if they have a
brand new device in their hand
.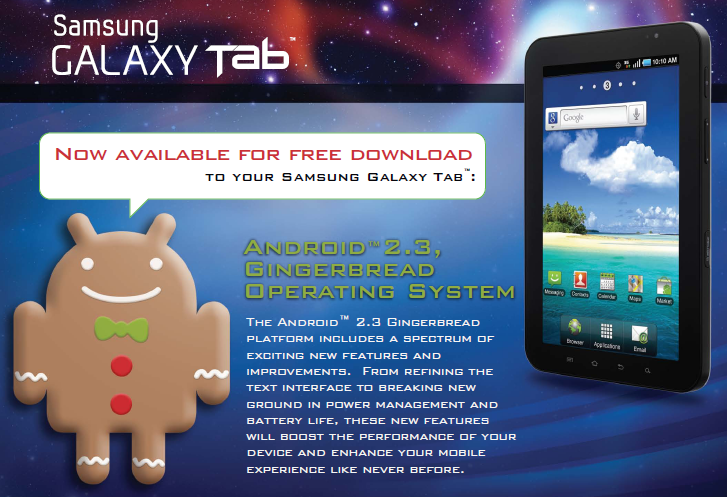 The U.S. Cellular version of the Samsung Galaxy Tab is getting Gingerbread
According to the changelog, the update brings VPN support, improved volume control when playing a video or watching a movie while using a headset. Security is improved with some Google security patches such as DigiNotar certificate revocation and Libpng security update. The update also removes an automatic accept for Bluetooth pairing with Handsfree Profile. This now prevents a nearby third party from being able to autoconnect to Bluetooth HFP and possibly
grabbing your contact data
.
The next bit of news about the update is no biggie for those who know their way around a USB port. The update will
not be an OTA download
and installation
which means that you will have to link to a Windows PC using a USB cable. To get the Android 2.3.5 update for your Galaxy Tab, go to the sourcelink and scroll down until you see the picture of your tablet. In addition, Samsung has released a page of answers to some of the questions about this update that might be floating around in your mind. To get there, just click on the
link
.
And of course, once you update your Samsung Galaxy Tab to Gingerbread, you will let us know how your tablet has changed following the update. When you're ready, simply drop us a comment in the box below!
source:
U.S.Cellular
via
AndroidCentral
Recommended Stories