Two stores in the Chinatown section of Queens settle with Apple over counterfeit accessories
10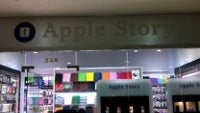 Apple Story Inc and Fun Zone Inc have been indicted for selling counterfeit accessories for Apple products, such as cases and headsets with the fruit logo.
The judge Kiyo Matsumoto has ordered both stores to turn over all inventory of the fake accessories in the next five days, despite that the shops claim they haven't infringed on any trademarks. Apple Story has also agreed to change its name to something less similar to Apple Store, and remove the huge window displays in the shape of an iPhone.
Apple's legal team has filed the suit in July, and sent secret shoppers numerous times to buy hundreds of dollars worth of the unauthorized accessories with the familiar "Designed by Apple in California. Assembled in China" phrase.