Trump's worst nightmare is over; Twitter is back up after one hour outage
23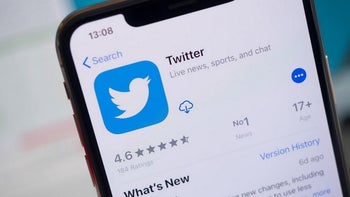 President Donald Trump can now breathe a sigh of relief. Twitter is back up after being down for an hour. Frankly, we don't how anyone survived without the social media app up and running.
According to DownDetector
, the number of complaints it received about Twitter soared from 32 to nearly 70,000 in minutes. The outage started at 2:46 pm EDT with 45% of the reports complaining that the website was down, 33% upset about the iOS app not working and 21% reporting that the Android app wasn't running.
When the service was down, Twitter members saw a blue bar on their screen with white text that announced, "Something is technically wrong. Thanks for noticing-we're going to fix it up and have things back to normal soon." At 3:58 pm EDT, the company announced that it was up and running again with a cute tweet that read, "miss us?" Twitter announced that the outage was caused by a "configuration change," and noted that not everyone is able to access Twitter at this time.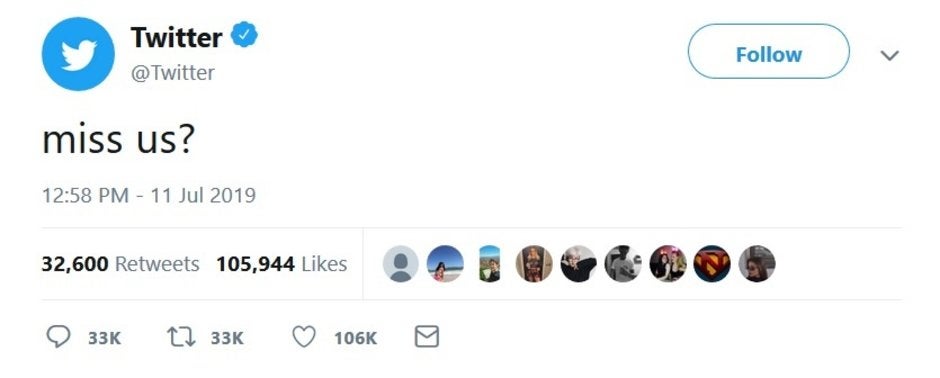 Twitter announces the end of the outage
"The outage was due to an internal configuration change, which we're now fixing. Some people may be able to access Twitter again and we're working to make sure Twitter is available to everyone as quickly as possible."-Twitter
In case you were wondering how President Trump coped with the outage, he was ironically hosting a "Social Media" Summit at the White House at the time. Neither Twitter nor Facebook was invited to attend.

Twitter members went a little over an hour with no service