Twitter announces updated iOS and Android apps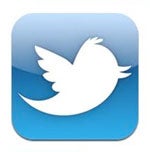 Twitter is out to improve their official apps once again, in their ongoing attempts to convince users to switch back from third party solutions. Both the Android and the iOS apps are getting updates, although at the time of this writing only the iOS version had been pushed live in the App Store. In a blog post that's much longer than 140 characters, Twitter indicates that the update places an emphasis on improving discovery, search, and push notifications.
Twitter wants to make the Discover tab more useful to mobile users by adding an "Activity" section below the usual Discover window. In the Activity pane you will see more information about your Twitter circle, including their favorites and retweets, as well as who they follow (as a suggestion that you too may wish to follow them).
Search has been simplified, which is always a good thing for mobile. Twitter has added spelling suggestions as well as hints for related items, to help users find what they are looking for, even if they haven't mastered the art of pounding out words accurately on virtual keyboards. Even if you are a great virtual typist, you can save time when using the Connect tab, as the app will auto-fill in the names of people as you type them in.
Twitter has added push notifications for all interactions, so now you can know the moment that one of your tweets is retweeted or favorite, or when a new person swells the ranks of your legion Twitter followers.
The iOS update literally went live as this was being written, and we expect the Android version to be available shortly. If you need to update, or just want to give the official app another go, you can click on the market links below.
market links:
Play Store
,
App Store
source:
Twitter