Transformer Prime bootloader unlock tool coming in February
0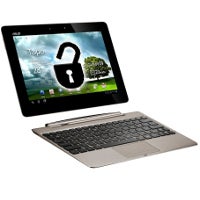 Power users that purchased ASUS's Transformer Prime tablet were
unpleasantly surprised
to discover that the bootloader was locked down, preventing the loading of customer firmware. This was a departure from the previous
ASUS Transformer tablet
, which had ended up being one of the
more popular Android tablets
in 2011.
ASUS was quick to
reply to concerns
, indicating that they had locked down the bootloader to comply with YouTube requirements for movie rental DRM. They also indicated that they would be
developing an unlock tool
so that power users and developers could unlock the Transformer Prime's bootloader, at the cost of voiding your warranty and probably not being able to rent digital movies.
At the time of the announcement ASUS did not have a date they wanted to share, and we speculated that it could be a month or two until they had a bootloader unlock solution ready for release. ASUS proved once again that they can move quickly when necessary, announcing via Twitter that the bootloader unlock tool should be ready for release in February.
So there you have it – the wait is almost over, with an official time frame of 1-5 weeks. Does this make some of you more excited about picking up a Transformer Prime in all of its quad-core Tegra 3 glory?
source:
ASUS
via
Android Central