Report says that shipments of the Asus Eee Pad Transformer are at 400,000 per month
9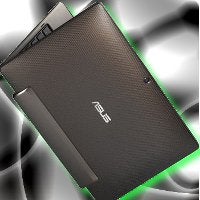 No doubt regarded as the most surprising out of the Honeycomb bunch, the
Asus Eee Pad Transformer
continues to amaze everyone all around
as it finds itself in a healthy position in the market over its rivals – and it helps that its price tag is uber competitive.
Not something that would've been expected when it first came rolling onto the scene, a recent report from DigiTimes mentions that
shipments
of the popular Asus Eee Pad Transformer have moved pass the mark of
400,000 units per month
. Undeniably a
monumental feat for this Honeycomb flavored tablet
, it seems that there is no slowdown being foreseen in its future as anonymous sources at touchscreen display panel suppliers hint that the number is going to increase even more during the third quarter – potentially hovering around the
500,000 units
per month mark!
Keeping that in mind, Asus is hopeful about shipping approximately
4 to 5 million tablets
across its portfolio during the second half of the year – with possibly
3 million
consisting of the Transformer alone. Although some analysts have said that sales are diminishing due to being overstocked in some channels, this new report completely turns it around by showing its continued demand. Either way, there is absolutely no denying that Asus has a hit on their hands.
source:
DigiTimes
via
BGR