TracFone feeling the heat from competition as growth slows
1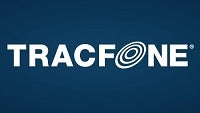 A subsidiary of Mexico's largest telecom, América Móvil, and one of the largest prepaid MVNOs in the United States, TracFone is beginning to feel the heat, not only the US, but now in Mexico.
TracFone operates no less than seven brands of service across all four major mobile networks, and all are slightly different in their respective offerings. If you do not recognize TracFone, then you might be a customer of NET10, Straight Talk, SafeLink, Telcel América, Simple Mobile, or Page Plus.
If TracFone had its own network, it would be the fifth largest carrier in the US, with just over 26 million subscribers, easily eclipsing US Cellular, and while not in contention to take the number four spot from either T-Mobile or Sprint, it would be hard to overlook its market presence.
For its fourth quarter of 2014 however, TracFone added only 101,000 customers, a significant decline from the 616,000 it added for the same period a year before. The company remained profitable, as data revenues pick up where voice services are tapering off.
The black marks on TracFone's report though show an uptick in churn, from 3.6% to 4.2% (prepaid is always more volatile), and earnings before other factors are considered (EBITDA), were down about 40% from $119 million to $72 million. Cash flow was hurt by the fact that
TracFone had to pay $40 million
in a big settlement with the Federal Trade Commission over data throttling.
América Móvil stated that AT&T's recent acquisitions in Mexico, along with increased pressure from Telefonica, who owns Mexico's second largest carrier, Movistar, have shifted the landscape competitively. AT&T has been leveraging its prepaid Cricket brand to allow customers to make unlimited calls to Mexico on some plans, and the company plans to invest heavily in
its acquired Iusacell
operations and
pending NII
(Nextel Mexico) buy-out.
América Móvil is in a difficult position due to changes in anti-trust laws in Mexico as well, and it plans to sell assets to bring its market position down to be in compliance with those laws, however AT&T's CEO Randall Stephenson has said outright the carrier will not be buying any of that infrastructure, "The América Móvil thing is just too uncertain…I will say it again, we've got all we can handle right now in Mexico."
source:
FierceWireless