AT&T officially closes acquisition of Mexican carrier, Iusacell
12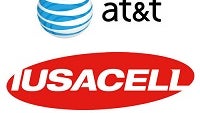 Mexico's third-largest mobile carrier is now part of the United States' second-largest provider, in what AT&T plans to make a contiguous North American network footprint covering nearly all of the US, and 70% of Mexico's population.
The $2.5 billion merger closed very quickly following
last November's announcement
. Iusacell may be a distant third behind Movistar and Telcel, but it was its size, coverage, network, and customer base that made it an appealing acquisition.
If Verizon wanted to make a similar move into Mexico, the price tag would most certainly be an order of magnitude larger, due to the premium that the conglomerates would demand not only for the assets, but for the shift they would be making out of a developing market.
Part of the reason for the swift closure of the deal is due to a number of reforms made in Mexico designed to attract foreign investment, "We look forward to bringing more wireless competition to Mexico along with an improved mobile internet experience for customers. Expanding and enhancing Iusacell's mobile network to cover millions of additional consumers and businesses is our top priority," according to AT&T CEO Randall Stephenson.
Since the two networks share standards and frequency bands, Iusacell will make a natural expansion of AT&T's service area. In addition to continued investment from AT&T, we should see new services that better meet a consumer base that lives and works on both sides of the border. The Iusacell unit will be headed by AT&T veteran Thaddeus Arroyo.
source:
FierceWireless