FTC: Throttled unlimited data not unlimited; agency reaches $40 million settlement with TracFone
10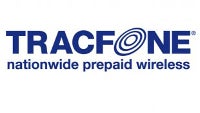 The FTC is cracking down on the use of the term "unlimited data," and this is what led TracFone Wireless to agree to a $40 million settlement with the agency. The company offers wireless service under various names like Straight Talk Wireless, Simple Mobile, Net10 Wireless, and Telcel America.
All of TracFone's operations offer unlimited talk, text and data plans. But some customers had their data speed throttled by 60% to 90% in the hopes that they would purchase a plan with a capped data allowance. According to the FTC, that's a big no-no. Some customers with unlimited service even had their data cut off completely until the next billing cycle. TracFone's ads as late as September 2013 made no mention of throttling and the mobile operator's terms and conditions regarding data services were too confusing for customers to figure out if their data speeds were being cut.
As a result of the settlement, TracFone must pay $40 million to customers who had their data connection throttled or cut off completely. AT&T is also under legal attack from the FTC and FCC for throttling unlimited customers. AT&T has filed to have the courts dismiss the FTC's legal action, saying that
the latter has no legal jurisdiction in the matter
.
Thanks for the tip!
source:
DigitalTrends