Touchtv brings some television content to the iPad
2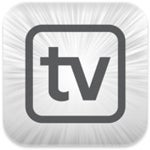 The makers of the popular app SkyGrid have just release their latest creation to the App Store. It is called Touchtv and is being pitched as the world's first TV for iPad.
While it sounds very promising, that description might be a little bit of a stretch. The good news is the app is free, so it won't harm you to check it out and see if it meets your needs. It also features a number of reputable and popular networks such as A&E, Animal Planet, BBC America, Discover, The Weather Channel, Nation Geographic, ESPN, Fox Sports, ABC, CBS, and CNN, to name a few.
The bad news is, the reviews are very mixed at this point. The channels offer a variety of clips, similar to what you can pull up on Hulu, the network's website, or the channel apps on Xbox, Boxee, Roku, etc.
While it gives the impression that you can watch full streaming programming, that is not the case, however if you're looking for an app that you can quickly stream the news, sports highlights, or just want to watch a few clips at the end of a long day, check out Touchtv in the App Store.
Touchtv [App Store Link]
source:
PRNewsWire