Top four U.S. corporations based on brand-value: Apple, Google, Microsoft and Verizon
14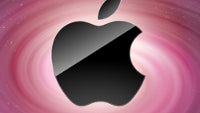 A company named Brand-Finance has just released its ranking of the top 500 brands in the U.S. for 2014 based on the financial valuation of each brand. The top four have a strong connection to mobile. Number one, with a brand value of $104.7 billion, is Apple. The Cupertino based tech titan is on top followed by Google, with a $69 billion value awarded to its brand. Microsoft and Verizon are numbers three and four, with brand values of $63 billion and $53 billion respectively.
Other prominent names in mobile include the $45 billion brand value placed on sixth place AT&T, and the $6.6 billion value of the Sprint brand, which finished number 66. At 115, Qualcomm's brand is worth $4.3 billion according to Brand-Finance, and Motorola Mobility was raked number 219 with a brand value of $2.6 billion.
No surprise that the tech sector makes up a leading 23% of total brand value of $2.5 trillion in the states. Apple is the first company to exceed a $100 billion valuation of its brand.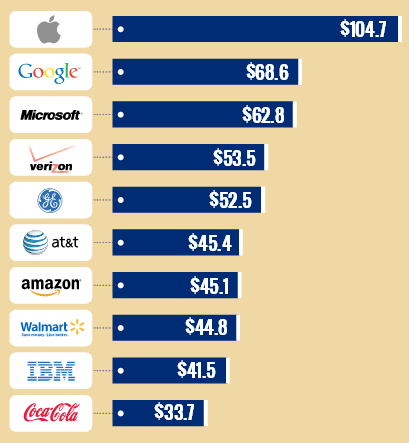 Top Ten U.S. companies based on brand value (in billions)
source:
Brand-Finance
via
SlashGear