Thrilling RPG shooter game Shadowgun Legends out on Android and iOS
1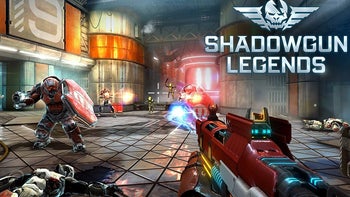 Madfinger Games is mostly known for the exhilarating gameplay experience their
Shadowgun mobile games
offer, but if you haven't head about them perhaps it's time to download their latest title – Shadowgun Legends.
The new game promises to offer an epic story campaign, as well as competitive and cooperative multiplayer. On top of that,
Shadowgun Legends
includes "an innovative social hub" where players around the globe can meet and interact.
According to developer Madfinger, the game's story campaign should offer more than 200 missions on four different planets. But the best thing about Shadowgun Legends is that you can join forces with up to three friends and take on enemy bosses in raids for legendary loot. There's also a PvP mode included in the game where players fight each other in special arenas.
Shadowgun Legends allows players to choose from over 200 unique weapons and collect different types of armor pieces to build their sets. Although the game is available for free on both the Android and iOS platforms,
Madfinger
included more than 150 cosmetic items that players can buy for real money.