Shadowgun: DeadZone - let the console-quality multiplayer mayhem begin! (review)
20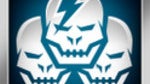 If you play games on your smartphone, then you've probably heard of Shadowgun - a third-person shooter with beautiful graphics and gameplay that's actually worth playing. It was the first mobile game to take advantage of the cross-platform Unity engine, and it showed. Shadowgun looked arguably better than all similar games out there, including Gameloft's renowned titles like N.O.V.A.
Now the same dev studio Madfinger Games, which made a name for itself after a small app piracy scandal, is bringing us a new game from the same series, called Shadowgun: DeadZone. What's so important about it? Well, it's got multiplayer. Console-quality multiplayer!
In fact, Shadowgun: DeadZone is a multiplayer-only game, which allows you to battle it out against other players from around the world. The game keeps the same third-person view, with the camera trailing behind your character, and you can even use the cover system that was present in the first game, which makes things a lot more interesting. There are to modes: Deathmatch and Zone Control. The first one doesn't need explanation, while the second one is team-based, with a few control points scattered around the map. You and your teammates have to stay in close proximity of the points in order to control them and win points. We like both modes, and since the game is so new, you don't need to worry about server population.
Graphics-wise, DeadZone is among the very best looking-games right now. Madfiner Games stay true to their techy style of dimly-lit areas with a lot of additional effects like smoke and lens flares. Overall, the visuals are a pleasure to behold and among the strongest assets of the game. That is, in case you have a powerful phone that can run it on high or very high details. It it ran just fine on the
Galaxy S III
and
iPhone 5
, but struggled greatly (read: was unplayable) on an
iPhone 4
. You should be able to get decent frame-rates on anything in between, as long as you don't pump the graphics up too much.
There are some additional features to keep you interested like unlockable characters, weapons, items and a whole bunch of other stuff. This happens by spending money which you win in the game, but of course, you can get additional funds with an in-app purchase. There is a great diversity of characters, weapons and items so you'll definitely have a reason to continue playing.
There are two major problems we have with Shadowgun: DeadZone right now. The first one is the controls, and we actually have this problem with pretty much any other real-time action game that uses a virtual joystick and action keys. Playing such a game on a touchscreen is a pain in the neck (and in other places as well), which is a shame, because this is a game that can be tons of fun if it could just be played comfortably. Mirroring the display to an HDTV and pairing a controller is highly recommended!
The other issue we have is that the game seems to be a bit buggy right now. For example, finding a suitable match happens very quickly, but we often found the game stuck while trying to join a match. Reinitializing your attempt to join a game one or two times usually solves this. But there are also other instances where we just had to end-task DeadZone in order to get ourselves out of an endless map flyby or some other screen.
All in all, however, these issues cannot really ruin the perfect impression that this game makes. If there's really such a thing like console-quality gaming on a mobile handset, then Shadowgun: DeadZone is the closest you can get. What's even cooler is that it costs you practically nothing - the game can be played for free, and it's entirely up to you if you want to purchase any additional items.
Are you still here? What are you waiting for? Go get DeadZone and enter the multiplayer mayhem!
Download
Shadowgun: DeadZone for Android
|
iOS