The wait is over: Moto Z and Moto Z Force Droid editions up for pre-order!
10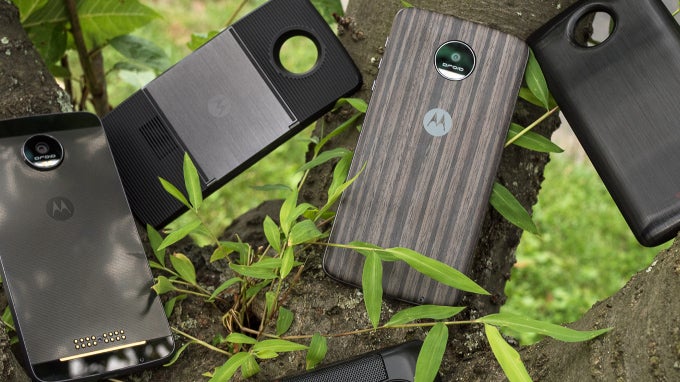 As this year's duo of Moto flagships has finally made it to the pre-order stage under the Verizon-exclusive Droid moniker. That's right, for the first few months of the phones' existence, you won't be able to get your hands on that super-thin Moto Z unless you tie the knot with Big Red. But hey, at least we can get some good idea on the phones' prices!
Both the
Moto Z Droid
and
Moto Z Force Droid
can be found on Verizon's website and Motorola's own Moto Maker. They are priced at $624 and $720 respectively, however, if you want to upgrade their storage from the normal 32 GB to 64 GB, you will only be able to do so on Motorola's website (for now) and have to shell out an extra $50 on each model. With Verizon, you can grab the Moto Z Droid for 24 monthly payments of $26, while the Moto Z Force Droid will set you back $30 each month. Shipping on pre-ordered handsets will begin on the 28th of July.
Both handsets are available in two color variants — "Black & Lunar Grey" and "White & Fine Gold". A third version "Black & Rose Gold" is marked as "coming soon", but we can't be sure when that is.
The
Moto Mods
are also present on both Verizon's and Motorola's websites. Verizon has an offer where you get a 40% discount on every second Mod you buy. However, the discount will be applied on the lower price item — for example, if you add a Power Pack ($59.99) and then an Insta-Share Projector ($299.99) to your cart, the 40% discount will be applied to the Power Pack's $60 price-tag. Full prices and links to the official websites below:
| | | | |
| --- | --- | --- | --- |
| Phones | Price | Monthly ($0 down) | Websites |
| Moto Z Droid 32 GB | $624 | $24 x 24 months | Verizon | Motorola |
| Moto Z Force Droid 32 GB | $720 | $30 x 24 months | Verizon | Motorola |
| Moto Z Droid 64 GB | $674 | (Moto Maker only) | Motorola |
| Moto Z Force Droid 64 GB | $770 | (Moto Maker only) | Motorola |