The new Nexus phones, the LG V10 smartphone, and the One M9+ Supreme Camera Edition: weekly news round-up
4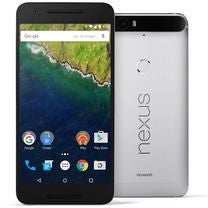 Once again, it is time for our weekly news round-up, where we put the most interesting stories from the past seven days for anyone who needs to catch up. Without a doubt, the highlight of last week was Google's official media event, where the latest Nexus smartphones were announced. The Nexus 6P, made by Huawei, is the more potent handset among the two, sporting a 5.7-inch display and a Snapdragon 810 SoC. As for the LG-made Nexus 5X, it is powered by a Snapdragon 808 chip and has a smaller, 5.2-inch screen.
In other news, LG announced a brand new smartphone – a high-end Android handset with a few peculiar tricks up its sleeve. One of them is the secondary screen positioned above the main display. Its function is to display the time, date, the battery level and weather information when the main screen is off. Oh, and the camera on its back has a manual video mode, which is neat for those who are serious about their videos.
And speaking of announcements, the HTC One M9+ Supreme Camera Edition is, you guessed it, a version of the M9+ with an improved camera. The new shooter has 21MP of resolution and takes advantage of three different types of focusing technologies.
For more of last week's most interesting stories, flip through the slideshow below.