The latest Galaxy S6 leaks, first Windows 10 screenshots, and the quiet Android 5.1 launch: weekly news round-up
8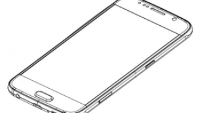 Once again, it is time for our weekly news round-up – a post where we put together the most interesting stories from the past seven days. Let's start by catching up on the latest Samsung Galaxy S6 rumors, shall we? Last week, it became known that Samsung will be hosting an event on March 1, and chances are we'll get to see the Galaxy S6 at it. The phone is expected to come in four colors and might even have an aluminum variant to go along with them.
In other news, screenshots of Windows 10 running on a phone appeared a few days ago. The images go over some of the platform's new features, including the refreshed keyboard options. Microsoft is said to be testing the OS on both high- and low-end Lumia smartphones already on the market, including budget options like the Lumia 520.
And speaking of software updates, Android 5.1 was quietly launched in some parts of the world. But at this time, it doesn't seem like the update brings a whole lot beyond under-the-hood improvements.
Flip through the slideshow below for more.