The Moto 360 Sport smartwatch is being sold for just $100 at B&H Photo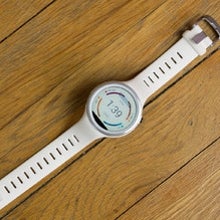 If you are looking to buy a wearable at a fair price, you ought to look no further than the Moto 360 Sport at the moment. The circular Android Wear smartwatch is currently being sold for $99 at B&H Photo, with both the white and orange versions available for $100 less the usual price tag. The sporty wearable features a heart rate monitor, GPS, a bright AnyLight display that's great for viewing in sunny conditions, and the greatly welcome IP67-certified water and dust protection.
There's limited stock of the smartwatches, so if you plan on turning the Moto 360 Sport into a holiday gift for yourself or someone else, act quickly. As always, feel free to check out the PhoneArena review of the smartwatch so you'll know everything about what you will be getting yourself into.
ALSO READ