The Last Door: Collector's Edition is Victorian-era horror told in nostalgic pixels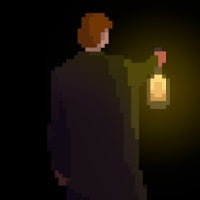 Among the many types of horror games, ones inspired by the works of Lovecraft and Poe are a rarity, save for the couple of decent Chtulhu games If you are on the hunt for such thrills, the minimalist lo-fi horror of The Last Door might appeal to you. The game, styled like an Atari 2600 title, tells the grim tale of one Jeremiah Devitt tasked with uncovering the dark secrets of his late childhood friend. Now what could that revelation be? Maybe he secretly romanced Jeremiah's sister?
There's only one way to find out, and it most certainly involves descending into the bowels of his Victorian mansion with nothing but a lamp and magnifying glass to guide you through those spooky corridors. Sounds like a jolly good time, no? You can see that for yourself by playing the first episode for free and nabbing the other three in the form of in-app purchases if you're interested. The Last Door is available on Android and iOS.
Download
Android
|
iOS