The Apple iPhone has a problem with Hot Chocolate
26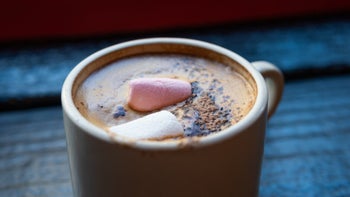 The recent update to iOS 13 added a native swiping feature to the iOS virtual QWERTY keyboard and this has been very well received by iPhone users (iPad users will find the same capabilities on the new virtual QWERTY that arrived with the iPadOS update). But there is an issue,
according to several Reddit members
. Some users cannot get their iPhone to correctly swipe "Hot Chocolate" on the keyboard. Instead, the QWERTY has been swiping out nonsense like:
Hoot chocolate
horticulture
Buck it
Got chocolate
Holy chocolate
Not chocolate
Hoot chi couture
Hit chocolate
hot Cole
got chocolate
hoppy chocolate
joy chocolate
And here's the thing, even with the auto-correct disabled, Hot Chocolate just cannot come out correctly when using the swiping feature.
"Swipe typing on the stock keyboard is terrible, as someone who came from GBoard and uses this feature heavily. It also seems as though the iOS swipe keyboard does not ever learn anything, as I may type the same phrases dozens of times and it always makes the same errors. GBoard would learn non-standard phrases after once or twice. Edit: For what it's worth, on iOS 13.2 it always comes up as 'hoot chocolate' for me."-Zorn, Reddit member
Perhaps this will be addressed in iOS 13.2.1 or a subsequent software update. If you're running iOS 13 on your iPhone, try to swipe Hot Chocolate and let us know what comes up instead.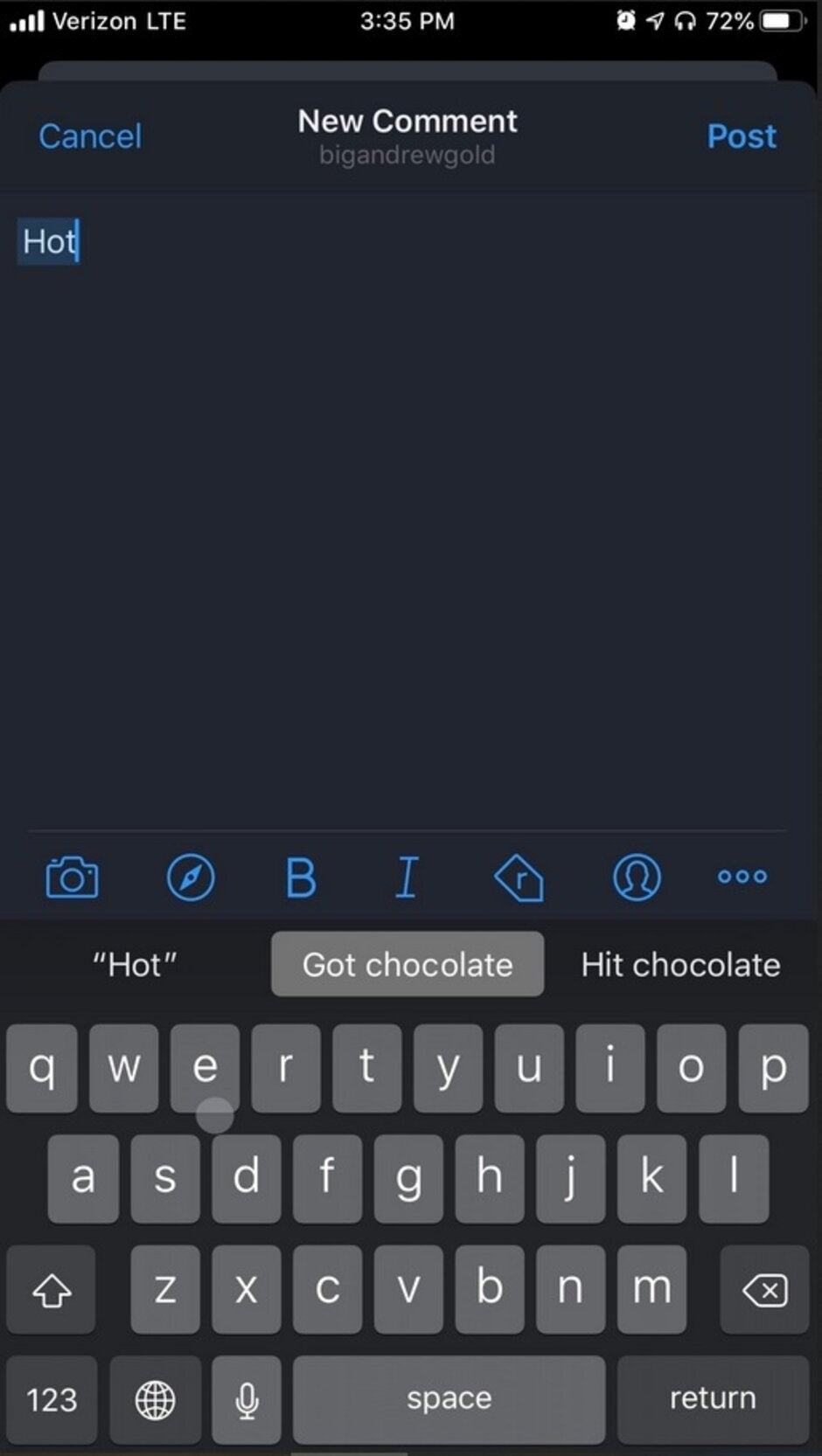 Several Apple iPhone users just can't seem to correctly swipe Hot Chocolate