TSMC refutes 10nm delay reports, new Apple and Qualcomm processors on track
16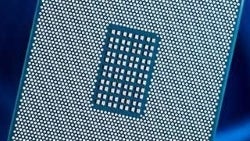 Less than a week ago,
a report from Taiwan
suggested that local chipset production powerhouse TSMC may have skipped a beat on its 10nm fabrication process, potentially leading to delays for upcoming products such as Apple's rumored new iPads.
Thankfully, the company refuted said report and ensured everyone that the 10nm process is "totally on track." It also shared that the 10nm process will make up less than 1% of its overall revenue throughout the first quarter of 2017, despite high-profile orders by the likes of Apple and Qualcomm. TSMC will be producing the A10 and A11 chips to be used in Apple's iOS products of 2017, along with Qualcomm's premium-tier Snapdragon 835 processor. Hopefully, we can rest assured that these important chipsets will be ready just in time for the prolific product launches that await us next year.
Throughout 2017, TSMC will ramp up 7nm production proceeding with the 5nm process in 2019 and 3nm process by 2022. TSMC, along with fellow silicone slingers Intel and Samsung intend to take chipset geometries to an "effective" 1nm, using three-dimensional approaches to probe beyond the 10nm limit proposed by Moore's law. However, Intel believes its 10nm process, which will be used for the creation of ARM architecture-based mobile chips ordered by the likes of LG Electronics, can outperform its rivals.
ALSO READ