TSMC could be the exclusive manufacturer of Apple's A10 and A11 chips
20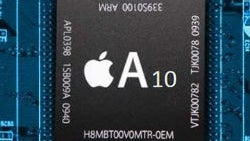 Apple has been pretty consistent in terms of choosing the company to manufacture its SoCs for iOS products. In general, Apple has contracted TSMC, Samsung or both. Obviously, Apple wouldn't be against cutting out competitor Samsung from that equation, and the latest rumors say that Apple may have done just that for the next two years.
There have been rumors swirling for a while that Apple had contracted TSMC as the sole producer of the A10 chip expected to power the iPhone 7 this year and new reports seem to confirm that. But, the new word is that TSMC has also wrapped up exclusive manufacturing rights for the A11 SoC expected to be in the majorly redesigned 2017 iPhone that has been rumored. According to
DigiTimes
, TSMC won the contract and will be using a 10-nanometer FinFET process to build the A11 SoC, with production beginning as soon as the second quarter of next year.
While it's easy to guess that Apple wants to cut out Samsung because of the direct competition there, the fairly ridiculous "Chipgate" with the iPhone 6s might not have helped. In case you missed it, the silly "
Chipgate
" story was that Samsung's version of the A9 chip is made using the 14nm FinFET process, while TSMC uses the 16nm FinFET process, and there turned out to be a potential 2-3% difference in battery life with the different chips. TSMC exclusivity could be a move for consistency.