Processor production troubles could delay new iPads scheduled for March
18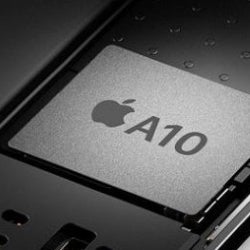 Back in August, we heard that Taiwanese semiconductor manufacturer TSMC received orders from Apple to produce 10nm chips for its 2017 iPhone models. Earlier, reports suggested that TSMC could be the exclusive manufacturer of Apple's A10 and A11 processors. This makes TSMC a major supplier of the chips powering Apple's mobile devices and charges the company with delivering the orders on time, as to keep to the desired product launch schedule.
A DigiTimes report suggests that TSMC wants to start mass-producing A10X processors for upcoming new iPad models in the beginning of 2017, but the initial yields have been insufficient, which could interfere with Apple's schedule. It's understandable why the iPhone and iPad maker wishes to take advantage of the 10 nanometer manufacturing process for the A10X, as it would result in a smaller and more power-efficient chip.
Rumors claim that Apple will be launching three new iPads in March next year. There will be updates to the 9.7- and 12.9-inch models, along with a new 10.5-inch variant. The 10.5-inch model will tackle the enterprise and education sectors in the United States, as the 9.7-inch one is deemed too small, while the 12.9-inch iPad is too big and expensive. The 10.5-inch and 12.9-inch variants are expected to be powered by the new A10X processor, while the 9.7-inch model will become an entry-level option.
It isn't known how the TSMC troubles might reflect on the iPads' launch schedule. Hopefully, the chip manufacturer will be able to sort out its production woes in time for the planned March rollout.
ALSO READ