T-Mobile announces Back to School deals: $400 off high-end Samsung phones, and more
3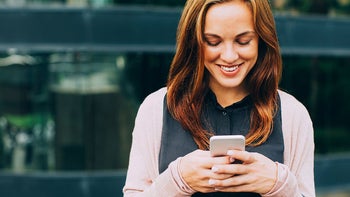 T-Mobile today announced a series of Back-to-School deals that will allow customers to save money on various smartphone models (in certain conditions). To be fair, some of the new T-Mobile deals are actually similar to
offers that have already been available
, but we're going to mention them all here anyway.
Deals that are live at this moment include BOGO (buy one, get one free) promotions on expensive smartphones like the Samsung Galaxy S9 and LG G7 ThinQ. To qualify, you have to buy your phones on T-Mobile's interest-free Equipment Installment Plan (EIP), and, after you add a T-Mobile ONE line, you'll receive the cost of the second handset back in 24 monthly bill credits. In similar fashion, you can purchase a Galaxy S9, Galaxy S9+, Galaxy S8 Active, LG G7, or LG V30, and get up to $750 back (in bill credits) when you add another select phone.
BOGO offers aside, starting July 20, T-Mobile will sell the Samsung Galaxy Note 8 for just $399 (that's about $440 off), and the Samsung Galaxy S8 for $199 (about $400 off), both deals involving savings via 24 monthly bill credits. Another deal going live on July 20 includes the Apple iPhone 6s, which will be available to buy for $99 "with 24 monthly bill credits and finance agreement" - this one is only for new customers who join T-Mobile.
You can find more details on T-Mobile's current and upcoming smartphone deals at the source link below, or in any T-Mobile store in your area.