T-Mobile's #UnlimitedBaseball contest is open to all in U.S.; win one year of T-Mobile One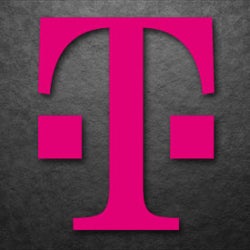 During the regular Major League Baseball season, T-Mobile gives subscribers a free upgrade to the premium version of the At Bat app. Arguably the finest app focusing on one of the major team sports in the U.S., this one freebie alone probably has driven serious fans into the arms of T-Mobile. But today, as the MLB playoffs open in Toronto, T-Mobile is offering baseball fans who are subscribers of any carrier, the opportunity to win some prizes just for being fans of the game.
All you need to do is post a photo on Twitter and Instagram showing that you are the number one baseball fan and tag it with #UnlimitedBaseball and #contest. Everyone entering the contest regardless of the wireless operator they use, will receive a $5 gift card for the MLB Shop (mlbshop.com) and have the opportunity to win some huge prizes.
Each week, T-Mobile will select two #UnlimitedBaseball entries that will compete for an 'epic' prize. The winner for each week's big prize will be determined by votes cast on Facebook, Instagram and Twitter.
The first voting results end on October 11th with a free year of MLB.TV at stake. You must enter by October 7th for this prize. The second winner will be announced on October 18th with 2017 Season Tickets for the winner's favorite team up for grabs. Entries for that prize will be accepted starting on October 14th. The winner of the third and last prize is scheduled to be revealed on October 25th. Entries can be sent starting on October 21st. The prize? A $2,500 shopping spree for MLBshop.com.
The Grand Prize winner will receive two tickets to every game of the 2017 World Series. In addition, each of the weekly prize winners will receive one free year of T-Mobile One. This is the plan that gives subscribers unlimited talk, text and 4G LTE data, including video streamed at 480p.
If you love Baseball, start coming up with an idea for a photo that shows the world why you are the number one baseball fan. Who knows? You might end up with one of the big prizes and a free year of T-Mobile One. Sounds like a Grand Slam to us!
source: T-Mobile