T-Mobile's "Netflix On Us" debuts today; view all three promo videos right here
2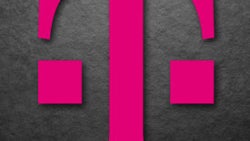 Last week, T-Mobile introduced its latest Un-carrier move, "T-Mobile One with Netflix On Us." As you can tell from the name, subscribers to T-Mobile One will receive the streaming Netflix service for free. The app's always changing library of movies, television shows and documentaries are yours to view for free over two screens. The only thing you need to do is to subscribe to at least two lines of T-Mobile One service. Customers on the Unlimited 55+ or 2 lines for $100 can get Netflix On Us simply by switching to the latest T-Mobile ONE plan.
With the Netflix On Us freebie, you are saving as much as $9.99 a month for 12 months. Video, as T-Mobile notes, typically streams at 480p with this plan. Right now, T-Mobile is offering four lines of T-Mobile One for $160, and if you agree to use AutoPay, this price includes taxes and fees built in.
T-Mobile has released a trio of videos, all promoting the new "Netflix On Us" service which debuts today. Click on the video slideshow to see all three, each of which have a connection to a popular Netflix show.
source: T-Mobile