T-Mobile customers can now get throttled data speeds on a speed test
12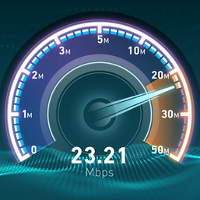 T-Mobile has reached an agreement with the FCC, that will allow its customers running speed tests to see real network data speeds, even when they are being throttled. In June, T-Mobile made using certain speed tests, including the popular Ookla Speedtest.net app,
exempt from counting toward a customer's monthly data cap
. At the same time, the carrier said it would not throttle the data being analyzed by the speed test apps. The FCC felt that this might confuse newly throttled customers who would see a non throttled data speed appear on the Speedtest app.
T-Mobile will have the changes fully up and running within 60 days. As part of the agreement with the FCC, T-Mobile customers who hit their monthly data cap will receive a text message that will contain a link to a speed test that will show a customer his throttled data speed. This way, he will know exactly how slow his data speed really is. In addition, customers who do hit their monthly data cap will receive a text telling them that speed tests might show full network speeds instead of the throttled speed that they are experiencing.
"The FCC is committed to ensuring that broadband providers are transparent to consumers. I'm grateful T-Mobile has worked with the FCC to ensure that its customers are better informed about the speeds they are experiencing. Consumers need this information to fully understand what they are getting with their broadband service."-Tom Wheeler, Chairman, FCC
T-Mobile also agreed to make some changes to the information that appears on its website. The site will explain T-Mobile's new policies regarding speed tests and will include information on how to access accurate information regarding data speed.
source:
FierceWireless