Survey finds that 38% of recent iPhone owners came from using an Android or BlackBerry
99+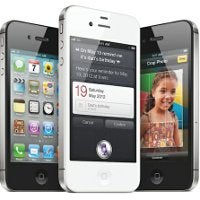 Who knows what it is about the
iPhone 4S
, but it's still able to attract a wealth of consumers to its gaze – despite seeing some
stiff competition by newer smartphones
. Interestingly enough, a recent survey from
Consumer Intelligence Research Partners
uncovers some interesting figure regarding Apple's pride and joy.
Specifically, the survey finds that there is still an increasing amount of people who are moving up to the iPhone from either an Android or BlackBerry smartphone beforehand. In a previous survey, it was discovered that 29% of iPhone owners in February switched from using an Android or BlackBerry. In comparison, the latest report finds the figure increasing to
38%
for the April survey, which goes to show the commanding power of the iPhone.
Furthermore, it's revealed that
73%
of the iPhone buyers decided on choosing the latest model in the iPhone 4S – as opposed to other older models. All in all, the survey simply shows that the adoption of the iPhone 4S is even higher now than what it was when it launched during the crucial holiday season.
Between the three domestic carriers selling the postpaid iPhone, it's
Verizon
that managed to see its market share with the iPhone rise to 37% - whereas, AT&T's number dipped to 51% from a previous 53% mark, while Sprint's figure went from 13% down to 12%.
via
Apple Insider
&
BGR