Survey: Apple iPad owners not as quick to upgrade to the next-gen model as Apple iPhone users are
38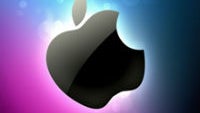 A study done in 2013 of 2000 Apple iPhone, Apple iPad and Apple iMac buyers found that those who buy an iPad are not as quick to upgrade to the next gen model as iPhone users are. Most iPhone owners are quick to upgrade to the next-gen model once their two-year contract has expired. But according to the survey, while 8 out of 10 lost or broken Apple iPhones are replaced within two days, a broken iPad might remain disabled for a week or more until it is replaced.
The survey also found that Apple iPad owners are twice as likely as Apple iPhone users to pass on their old slate to a friend or family member. Only 1% to 2% of iPhone buyers make Apple's iconic smartphone their first smartphone purchase. But 78% of iPad buyers are buying their initial tablet.
A list of the most used apps for both the Apple iPhone and Apple iPad show a discrepancy when it comes to apps that work better with a larger screen. For example, the app with the biggest difference in usage between the iPhone and the iPad is Netflix. 10% of those with an iOS flavored slate use the streaming video app, while less than half that percentage of iPhone users in the survey report using Netflix. The larger screen on the tablet could also explain why more iPad owners use YouTube, Safari and Candy Crush Saga.
While the Apple iPhone and Apple iPad share a number of things including CPU, apps, and operating system, you can see how differently they are each treated by users by checking out the charts in the slideshow below.
via:
Fortune