Super high-res wallpapers: A collection worthy of your Quad HD (1440 x 2560) smartphone (February)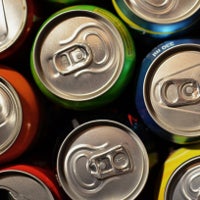 Are you still sporting that same default wallpaper that came with your Samsung
Galaxy Note 4
, LG G3, or Motorola DROID Turbo? Actually, it doesn't matter what your phone's name is – too often we stumble upon devices that look like near replicas of other units of the same model, simply because many of us don't really bother changing it. The default wall is usually decent enough, and, besides, the selection of alternatives that come pre-loaded is often underwhelming.
If you consider a great wallpaper nothing more than a needless detail, then perhaps you've come to the wrong place, but if you're open to suggestions, you might want to consider our first selection for February. In the slideshow below you can find anything from beautiful landscapes down to abstract wallpapers that will go great with your smartphone, especially if it's of the Quad HD resolution display kind – the wallpapers below are all
humongous
in size and that means that every tiny
pixel
of the screen will be filled with actual information. If you're sporting a device with a less pixel-dense, 1080 x 1920 or 720 x 1280 resolution display, then that's okay too – you can still make good use of these, and they'll still look better than your typical, resolution-fitting wallpaper.
* Images in the gallery are much smaller than the originals as those can be as large as 6MB each and will take ages to load on your side. A download link is provided with all slides – use it to hunt down the wallpaper(s) you like!