Starbucks for iOS undergoes a major update: card access, mobile payments and gifts all in one app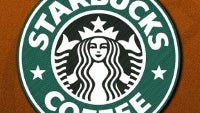 The Starbucks application for iOS should be the first stop in apps for nearly every caffeinated American soul, but it did miss a couple of features on its way to perfection. The latest update adds Starbucks Card eGifts on your iOS device, but it also brings together under one roof functionality from the myStarbucks and Starbucks Card Mobile apps. The end-result is the ultimate app for coffee addicts allowing you to use your phone to pay, track Starbucks Rewards and send mobile gifts.
With the eGifts feature you could not only sip coffee in blissful solitude, but also cheer up your friends and family with a Starbucks coffee, tea, or any other drink, food or merchandise you wish for any sum from $5 to $100. We can imagine this being a great gift for pretty much everyone actually and you can also spice it all up with a personal message.
The Starbucks app is also a great source of nutritional information about foods and beverages, but you might want to check up on the nutritional value of that Double Chocolate Brownie after you eat it. Curiously enough, Starbucks claims to have gone through 130 revisions of recipes to get to that one piece of fudgy sweetness. You wouldn't know this if you haven't checked out the app, and if you get excited about joining the coffee shop you can do that as well from the same app, which conveniently lists barista and other openings. Did we mention that it is free? You can get the Starbucks application on the App Store by clicking the download link below!