Sprint updates the Samsung Galaxy Note Edge to Android 5.1, Galaxy S6 and S6 edge get minor updates
3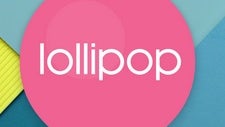 Sprint has started rolling out software updates to no less than three Samsung smartphones. The Samsung Galaxy S6 and S6 edge are receiving a minor update, while the Samsung Galaxy Note Edge is being updated to Android 5.1 Lollipop.
Starting off with the most significant of the new updates that Sprint is pushing, the
Galaxy Note Edge
, the bent-edge sibling to the
Samsung Galaxy Note 4
, will be updated to Android 5.1 Lollipop. The Android 5.1 Lollipop update comes roughly three months since Sprint updated the Galaxy Note Edge to 5.0 Lollipop.
Compared to its current 5.0 Lollipop version, the 5.1 update doesn't bring too many software features. Stock Android is mostly centered around bug-fixing, and the official Sprint page doesn't mention any new features. The update will bring the Galaxy Note Edge to software version
According to official Sprint pages, the updates for the
Samsung Galaxy S6
and
S6 edge
do not bring any new feature, just the usual range of bug fixes and performance improvements. At the moment, it's hard to judge the impact of these fixes on the overall performance of the two smartphones, but any sort of improvement is surely welcomed.
The updates will bring the Galaxy S6 to software version G920PVPU2BOFE, while the Galaxy S6 edge will be updated to software version G925PVPU2BOFE. As with all OTA updates, it might take a while before they reach your handset, so don't panic if these minor are not available after a manual check over at Settings>About phone.