Sprint raises its bid to buy Clearwire, seeks to thwart Dish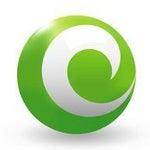 On Tuesday, Sprint raised its bid to buy Clearwire to $3.40 a share which
surpasses the offer made by Dish Network to buy the network wholesaler
. Sprint's move comes just hours before Clearwire holders were to vote on Sprint's earlier offer which was $2.97 a share. Sprint was receiving financing from SoftBank to complete the purchase and the original offer was contingent on
the Japanese telecommunications company completing its purchase of 70% of Sprint for $20.1 billion
. But
Dish Network is offering $25.5 billion
for all of Sprint leading to
some uncertainty
on whether or not SoftBank will consummate the deal.
The third largest carrier in the states felt compelled to raise its bid for Clearwire despite its ownership of more than half of the company. In addition, Sprint worked out a deal
to provide Clearwire with up to $800 million in financing
. In exchange, Sprint received convertible debt that could be swapped for more Clearwire stock at the
below market price
of $1.60 a share.
Saying that it was their best and final offer, Sprint's $3.40 offer for Clearwire now
tops Dish Network's $3.20 a share
. Ironically, Sprint decided to top the offer from Charles Ergen and company despite an earlier comment that called Dish's offer
illusory
. Clearwire's shares have consistently traded above Sprint's $2.97 offer and have stayed close to Dish's bid. By Tuesday afternoon, Clearwire added 16 cents to $3.42 indicating that stockholders expect Dish to come back with a higher bid. That might be difficult considering that
the company is now rumored to be considering the purchase of LightSquared's spectrum for $2 billion
.
source: AllThingsD