Clearwire draws down another $80 million from Sprint, hammering another nail in Dish Network's coffin
6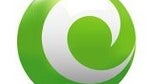 Network operator Clearwire has drawn down
a second $80 million in financing
from Sprint. As part of
Sprint's deal to buy out the remaining shares of Clearwire that it doesn't own
, the carrier has offered $800 million to Clearwire to be drawn down over 10 months. The plan makes it harder for a third party like Dish Network to scuttle the deal and buy Clearwire itself. Dish, looking to become a wireless carrier, lobbed in a higher bid to buy Clearwire, but with Sprint already owning half the company, the odds were against Dish Network to begin with.
During January and February, Clearwire refrained from drawing down any of the money available to it under the terms of its deal with Sprint because it was still considering the deal from Dish Network. But earlier this month,
Clearwire took its first $80 million installment
and has now announced that it will take another $80 million in April.
Dish has threatened to walk if Clearwire continues drawing down the financing from Sprint. The reason is because every time that Sprint lends $80 million to Clearwire, it is in the form of a convertible note that can be converted to Clearwire shares at $1.50 a share. Considering that the stock is currently trading near $3.25, Sprint can convert the debt, increase its majority position in the stock and dilute the holdings of other Clearwire investors. Based on the current price of Clearwire's stock, some investors must believe that Dish Network does have a shot of at least getting Sprint to raise its $2.97 a share bid.
Dish is offering $3.30 a share
, a lot closer to the current price of the stock than Sprint's offer.
source:
WSJ