Dish CEO Ergen turns his attention toward LightSquared's spectrum
4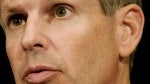 Dish Network CEO Charles Ergen, currently involved in two acquisition attempts, is said to be offering $2 billion for the spectrum belonging to bankrupt LightSquared. Ergen has been trying to turn Dish Network into a wireless carrier and appears to have the
backing of the FCC
. Last year, the agency
approved Dish's request to take spectrum used for satellite transmissions and use it for cellular service
. Meanwhile,
Dish has a bid on the table to buy Sprint for $25.5 billion
and is also trying to steal Clearwire from Sprint. Dish is the underdog in both deals. Japan's SoftBank has the approval of Sprint's board for its $20.1 billion purchase of 70% of the carrier, while Sprint already owns more than 50% of network wholesaler Clearwire.
Turning to LightSquared is a gamble though. Put together by Hedge Fund manager Philip Falcone, LightSquared could not gain FCC approval to turn on its network because in tests it would constantly interfere with GPS equipment run by the military. After
Sprint pulled out of a deal to purchase service from them
,
LightSquared went bankrupt
.
Looking at LightSquared's wireless service could indicate how poor Ergen feels that his chances are to win Sprint or Clearwire, and how desperately he needs to buy some spectrum.
source:
Reuters