Sprint's unbeatable Unlimited Kickstart plan is live again for limited time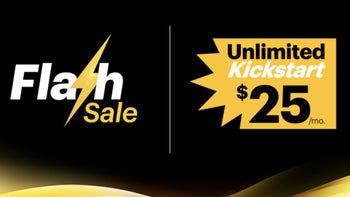 Sprint's Unlimited Kickstart plan is one of the best in the US in the low-tier price. If you're looking for a cheap, frugal plan, there are few other options that you can choose, but Sprint's Unlimited Kickstart is quite versatile.
Because it's so cheap, the Unlimited Kickstart plan is only available for a limited time, usually days or weeks. Unlike the Basic plan that costs $60/month,
Kickstart is available for just $25/month
but it lacks some benefits.
As you can see in the chart below, shareable data (mobile hotspot) is not included and roaming charges do apply for those who subscribe for Sprint's Unlimited Kickstart plan. Also, it's not available with lease options and your speeds could be reduced or throttled at time of congestion due to customers in higher-tier plans being prioritized.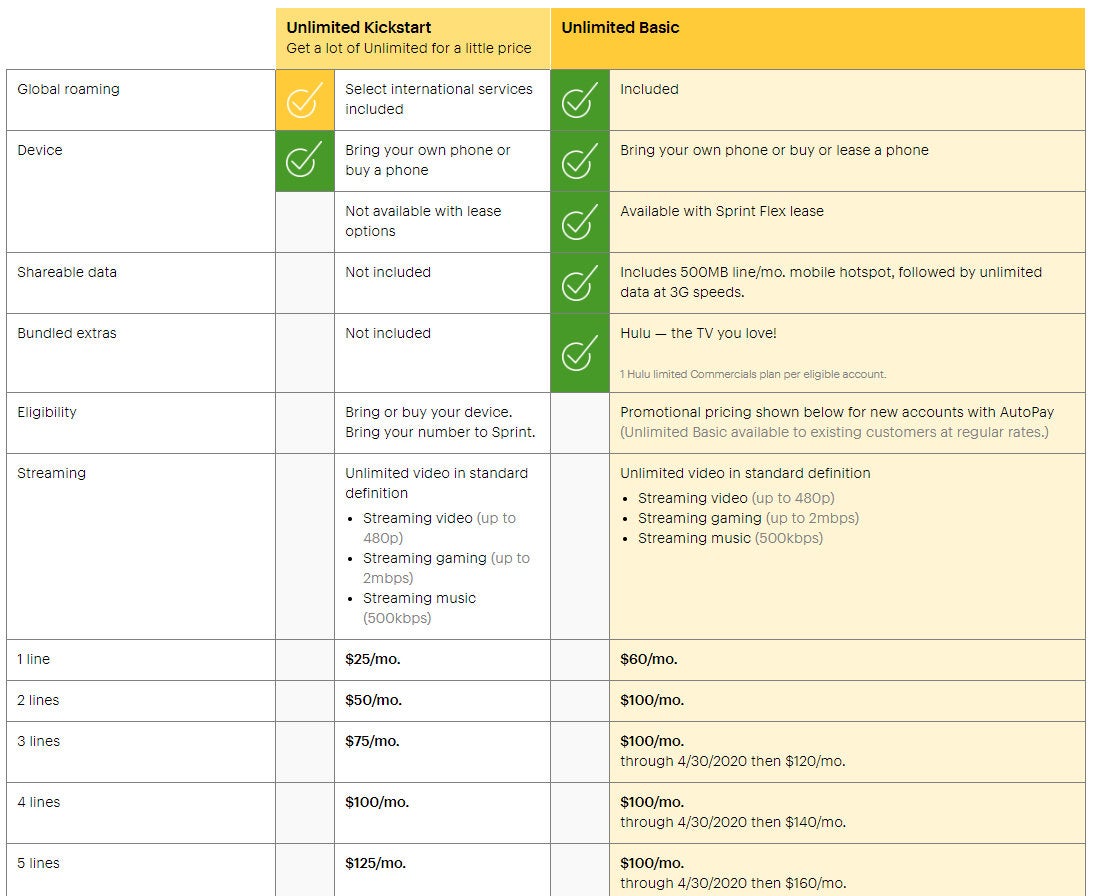 Sprint's Unlimited Kickstart vs. Unlimited Basic plans
On the bright side, Sprint will not throttle data speeds based on monthly data usage. Another important advantage is that you'll be getting 4G LTE speeds, although there are some limitations when it comes to streaming: video (up to 480p), gaming (up to 2mbps), and music (500kbps).
In order to get Sprint's Unlimited Kickstart plan, you'll have to bring your own phone, buy a SIM card and activate the smartphone. Another option that will get you some additional benefits is to switch to Sprint, sign up for Kickstart, buy a new phone upfront and receive a $100 Prepaid Mastercard.
Last but not least, Unlimited Kickstart subscribers will enjoy these low prices for as long as they remain with Sprint since this isn't promotion pricing. Basically, if you're content with what the Unlimited Kickstart plan offers, theoretically, you can keep it forever.