Spotlight: Vurb lets you coordinate a night out using just one app, rather than nine
1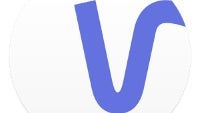 Is Vurb the one app to rule them all? Check this out — Vurb connects your apps to bring your favorite people, places, and things in one central hub. The idea here is to put an end to hopping between different apps. According to surveys taken by developers, planning a night out today could take as many as 9 apps, 22 app switches, and 10 texts.
With Vurb, going out, finding new places to eat, getting movie times, or ordering a ride with Uber or Lyft all happens from the same place. The built-in chat client, Vurb Chat, lets you organize with your friends straight from the app itself. Best of all, you don't have to hop from app to app to do it.
Vurb's search functionality lets you look around for things like restaurants, stores, movies, events, music, and videos. Results are received in the form of Vurb Cards that contain relevant information, such as category and ratings. You can read reviews from established sources, such as Foursquare, Yelp, Tastemade, Rotten Tomatoes, and Metacritic, as well as other Vurb users.
Moreover, your favorite Vurb Cards can be saved as Decks. Think of it as a playlist, for example, "The Perfect NYC Date Night" or your "Top 10 Movies of All Time". Decks can be shared with your friends for easier coordination.
Vurb can be had on Android and iOS for free.