Spotify is finally coming to the Apple Watch as a third-party app named Snowy
1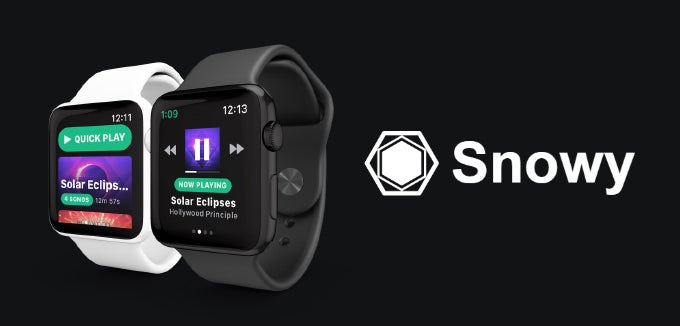 Spotify is finally making its way onto Apple's smartwatch, thanks to a partnership with a third-party company. Although not an official app, per se, the upcoming Snowy app, formerly known as Spotty, will provide Apple Watch owners a means of using Spotify on their smartwatches.
Snowy started out as a project by developer who was frustrated with Spotify's reluctance to launch an official Apple Watch app. After catching a bit of heat from the company's legal team, which lead to the app being renamed from Spotty to Snowy, there is a happy end to the story in sight, as the Sweden-based music streaming giant has decided to work alongside the app's developer to
finally
bring its service to the Apple Watch.
Not all details regarding Snowy's functionality are known at this point, but what we do know sounds pretty sweet. The app will support offline mode, which will sync playlists between your iPhone and Apple Watch, so you can leave your phone at home and go for a run. You're also getting a special watch face that lats you access playback options and controls, as well as hands-free gestures for skipping tracks and pausing the music with a flick of your wrist.
Unfortunately, there is no launch date for Snowy as of yet, but you can always sign up to be notified when the app is available by following the source link below.
This is what Snowy's developer says regarding the official partnership with Spotify:
Hi all, thanks for your patience and understanding. I'm thrilled to announce that I'll be working closely with Spotify to bring Snowy to the Apple Watch as part of an official Spotify iOS app. Spotify's powerful iOS SDK made it possible to develop Snowy, but I can't wait to take things to the next level with the expertise and tools available at Spotify. While I can't give any estimates as to when it'll be available, you can rest assured that a Spotify Apple Watch companion app is in the pipeline.