Spotify for iPad pictured, announcement could come on Wednesday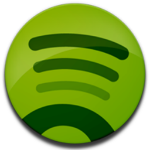 Spotify has something big to announce on Wednesday
, and we think we know what that might be. Some say that a new feature will be introduced - a feature that will allow playlists to be marketed to customers based on needs, geographical location, or other factors, but that might not be all. The image that you see below is said to be of
Spotify for the iPad
, and the event tomorrow seems like a perfect opportunity for the app to be announced.
"It's getting closer!"
is what its Instagram caption was, hinting that an announcement might be right around the corner.
Of course, dedicating the whole event to a dedicated Spotify app for the iPad would be silly, which leads us to believe that the aforementioned playlist marketing feature will be revealed as well. And who knows, other goodies might also be in tow. We will be keeping a close eye on the event tomorrow, so stay tuned for updates!