Spotify planning big announcement next week, we think we know what it is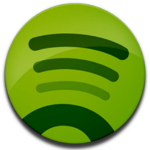 Invitations are going out to invite media-types to a press briefing for a "big announcement" by
the popular streaming music company
next week in New York. Spotify CEO Daniel Ek will be in New York already, giving a keynote address for a conference held by AdAge, an ad and marketing group.
What could the announcement be? AdAge ran an article today that might provide a clue; according to their report Spotify will be introducing brand apps, which would allow for consumer brands to basically market their own playlist to customers based on marketing needs, geographic location, or inferences drawn from social networks (i.e. what your friends listen to).
Spotify now has over 10 million active users listening to its free streaming music each month, and an additional 3 million paying a monthly fee to get relieve themselves of ads. By extending app production to brands, Spotify may hope to attract more advertising revenue to their platform, which they need to continue to pay the licensing fees charged by music labels.
Some of the branded apps sound pretty neat; AT&T will apparently introduce an app named "Surround Sounds" that will plot songs according to real places associated with a song – places where the song was written, recorded, or perhaps recently performed. Interested AT&T maps users could then search through maps for songs of local interest and instantly stream them from Spotify's cloud.
Given that the press conference is at directly after an advertisement conference speech, we think this seems likely, but we'll be sure to keep an eye on the event for any consumer-facing information. Although with nifty-sounding branded apps coming to a smartphone near you, consumers should be seeing the fruits of such an announcement in the very near future.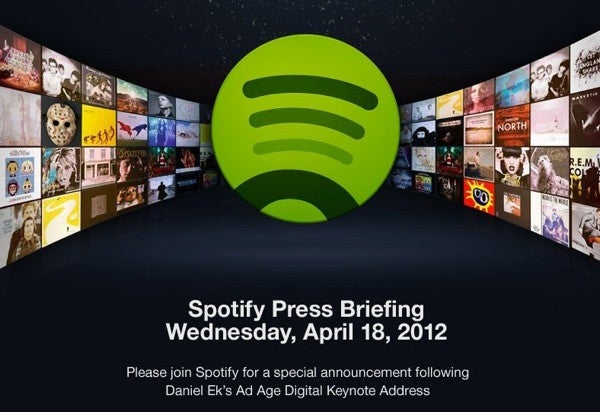 source:
Engadget
&
AdAge