Special maintenance update headed to Motorola handsets to fix a serious problem with emergency calls
3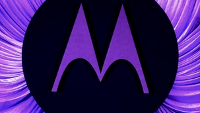 Motorola has a special maintenance update rolling out to the
first generation Motorola Moto X
,
second generation Motorola Moto X
,
Nexus 6
,
Motorola DROID Turbo
, Motorola Moto MAXX,
Motorola DROID Ultra
and the Motorola Moto X Pro. The problem is an extremely rare occurrence, according to Motorola. What sets it off is when someone using one of the Motorola handsets listed above stars to make an emergency call before entering the PIN on an encrypted phone.
By doing this, the emergency call is placed before the phone gets a chance to completely boot up. As a result, the emergency call is connected, but only with audio on one side of the call. The phone user will be able to hear the dispatcher, but the dispatcher will be unable to hear the phone user. In a real emergency, if the dispatcher cannot hear what emergency the caller is having, it could lead to a fatality.
To prevent this from happening, Motorola says that if you need to "
power on your phone to place an emergency call and do have PIN-to-start enabled, enter the start PIN and allow the phone to boot completely before placing the call
." Since most people don't use encryption, PIN-to-start or turn their phone off regularly, this is a situation that most will never have to worry about.
Keep your eyes peeled for this minor update to hit your phone. At the same time, many of you with one of the aforementioned Motorola models are also awaiting the Android 5.1 update.
source:
Motorola
via
DroidLife