Sony to offer discounted "Album of the day" to iOS users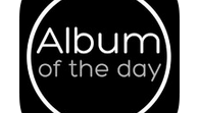 With all of the streaming music sites available, album sales have taken it on the chin. Album sales have declined 14.9% year-over-year in the first six months of the year. Meanwhile, demand for streaming music has increased 50.1% over the same time period. So Sony had a bright idea. The company is offering an iOS app called "Album of the Day," which offers users the ability to download a specific LP, at a discount of as much as 70%. The album for sale changes with the rising of the sun each day, accompanied by a notification to let you know what is being offered.
The first album available at a discount is Michael Jackson's
Xscape
, which is priced at $5.99. That is a 40% discount from the album's $9.99 full price. Upcoming artists being featured include Simon & Garfunkel, Santana, Dixie Chicks, Audioslave, Bruce Springsteen, Johnny Cash, Kings of Leon, Pink, Bob Dylan, Lauryn Hill, The Script, Usher, Meat Loaf, Rodriguez, Sade, Aerosmith and Alicia Keys. A rather eclectic group to be sure.
Sony tested the app in Germany, where it did well. Now, the company hopes to capture the same success in the U.S. It seems like a great idea for Sony, allowing it to generate sales from a catalog that is getting older each day.
Thanks for the tip!
source:
AlbumoftheDay
via
LATimes