Sony Xperia Z3 leaks, Galaxy S5 Alpha rumors, and the LG G3 Beat announcement: Weekly news round-up
8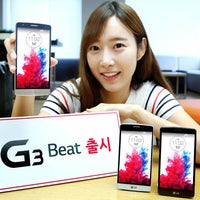 Boy, it is so hard to keep something a secret nowadays. That applies to smartphones as well – new models often leak weeks ahead of their official announcement. Here's the Sony Xperia Z3, for example. Photos of it surfaced several days ago, exposing the handset from all angles. But that's not the only exciting news that we delivered for you last week. We also passed along the latest rumors around the Samsung Galaxy F, also referred to as the Galaxy S5 "Alpha". It is believed that the phone will be just 6 millimeters thick and made out of premium materials.
LG, in the meantime, announced a new smartphone – the LG G3 Beat. Basically, it is a trimmed-down version of the G3 flagship, with a smaller screen and with a mid-range hardware configuration. It is already available in LG's homeland of South Korea, and we're expecting it to land in other markets soon.
For more interesting news from last week, just flip through the slideshow below.