Sony Xperia Z1 proves the iPhone isn't the only device worth queueing for
23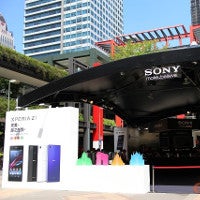 After the rather conservative andnon-flashy unveiling of the Sony Xperia Z1 at IFA 2013 in Berlinearlier this month, we're finally seeing the Japanese company giving thegreen light on the new device in select markets. This means thatafter months of hype before the device was released, and then weeksof anxiously waiting for it to reach the neighborhood shops, we're at thefinal stretch and now its just a matter of time.
Sony, however, sees this from anentirely different point. The ambitious company is hoping that itsnew, admittedly impressive, line-up of smart devices this year willfinally steer the wandering ship in the right direction. To that end,Sony should be happy to note that the turn-up at their fan event inTaiwan today has resulted in some pretty major queues (and we're toldthese are only growing). Fully aware of the importance of such initial validation, the manufacturer is offering an extra perk for those persevering fanswilling to queue up for hours. More specifically, Sony has announced that it will begifting a complementary QX10 (worth $250), the company's new attachable lens, tothe first 200 people to buy the Sony Xperia Z1 in Taipei, Taichungand Kaohsiung.
So, will yoube queueing to pick-up Sony's new bad boy?
Sony Xperia Z1 event in Taiwan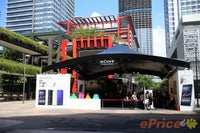 source: ePrice