Sony Xperia Z1 (aka Honami) passes through the Chinese FCC, confirms what we expected
23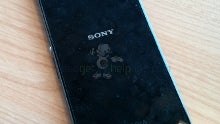 It was all the way backin March when we heard the first murmurs of a possible successorto the Xperia Z. The device was said to be a 5-incher, just like theZ, but with a quality 20MP shooter on the back. We have gone a longway since, no doubt – the number of Honami rumors has gone throughthe roof, along with the amount of publicity surrounding the device,which should appease the PR folks at Sony Mobile. Obviously, however,this is a particularly sharp double-edged sword, since it is oftenvery hard (or downright impossible) for manufacturers to live up tothe hype that has been created during the production cycle.
Reminiscingaside, we've finally got our first semi-officialconfirmation of what the Sony Xperia Z1, the device we've grown toknow as the Honami, will really look like. This is thanks to theround the Z1 has made through the Chinese FCC-equivalent, Tenaa.Needless to say, the new images are not about to shock anybody out oftheir socks – the leaks appear to have been 100% correct all along.
TheSony Xperia Z1 is expected to be announced during IFA2013 in Berlin, which will take place on September 4. This means thatit's as good a time as any to doyour research by browsing our previous coverage on the Z1.
source: Tenaavia Xperia Guide